Variable Power Supply, with Current Limitation, from Commercial Off-the-Shelf parts... powered by USB-C!
05 Jul 2021
From time to time I have a project with some electronics that need testing. This weekend I was checking how to power my Maple Syrup Pi Camera with a solar panel. However, prototypes always have a chance of generating the magic smoke, so it's nice to be able to limit the current to avoid that fate. In addition to that, I already have a fancy soldering iron that is power by USB-C, so why not a cordless power supply powered by USB-C too? Below you can see the result from my weekend tinkering

.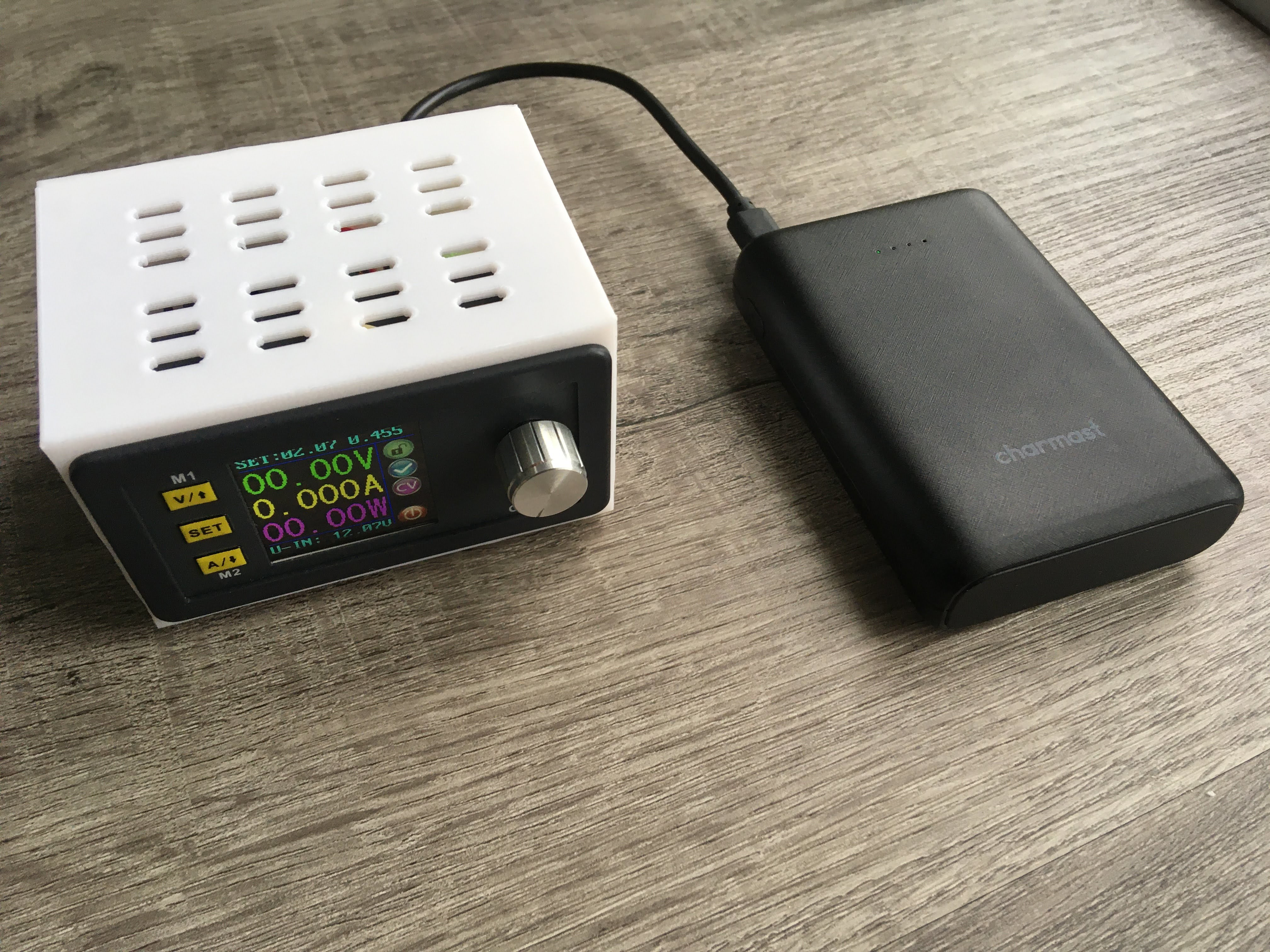 The idea of using USB-C as a variable power supply is not new. When I had this idea, some time ago, my first google excursion already was showing videos on youtube. For the 3D model was not different, and I used this model to get the dimensions of the window for the digital power supply. So, my variable power supply is nothing more than an LCD Digital Programmable Constant Voltage Current Step-down Power Supply Module (DPS3003 / DPS3005 / DPS5005), a ZY12PDN, two banana sockets and some 3D printed parts designed using FreeCAD. I already had the USB-C PD power bank.
At the end, the result was rather nice and I'm posting it here because I think someone else may want to build one as well (as always, do it at your own risk, of course)

.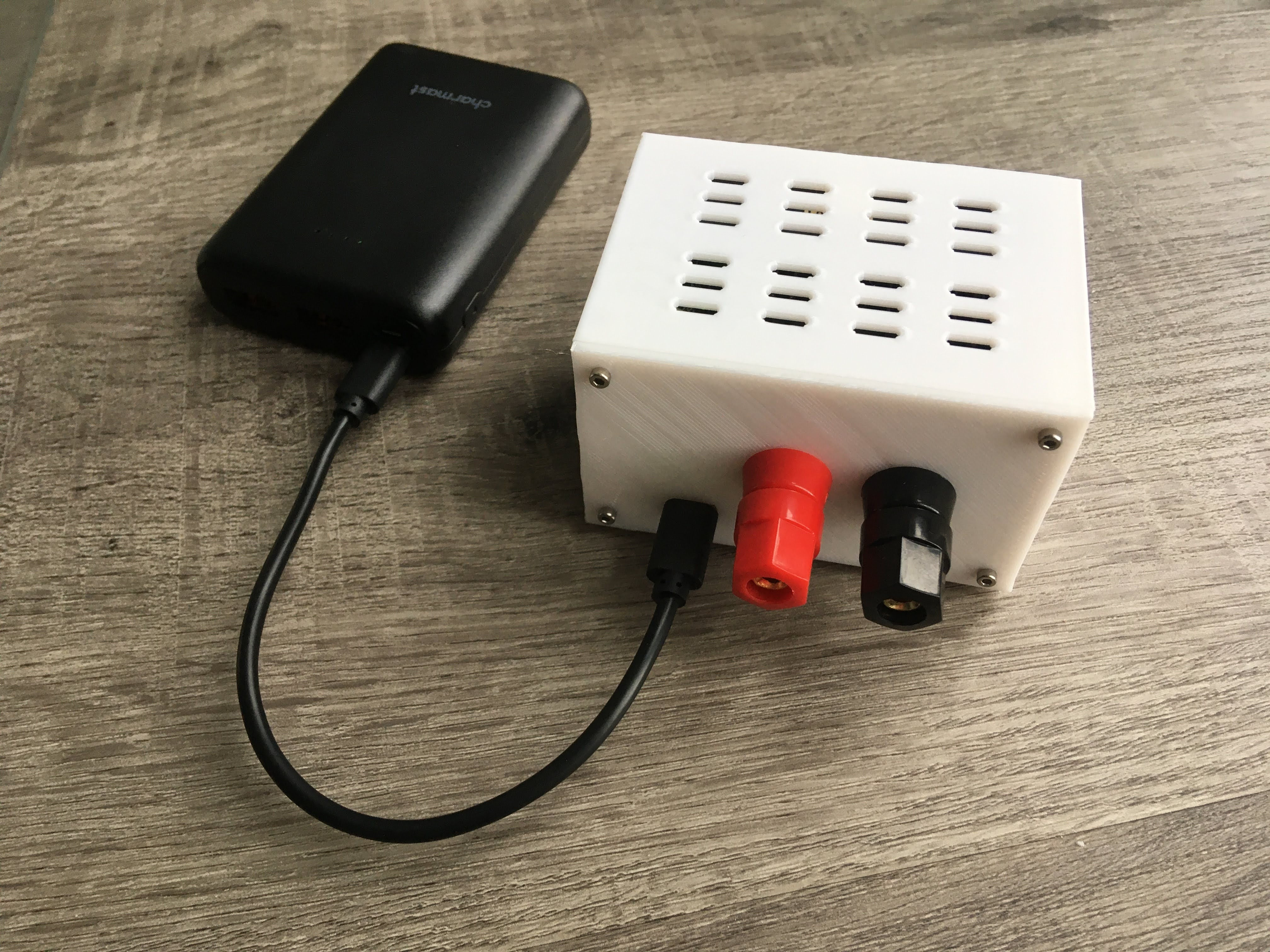 It took around 3 hours to bring both parts (I printed them individually to avoid stringing). I used a part modifier to make the infill at the USB-C connector of a higher density.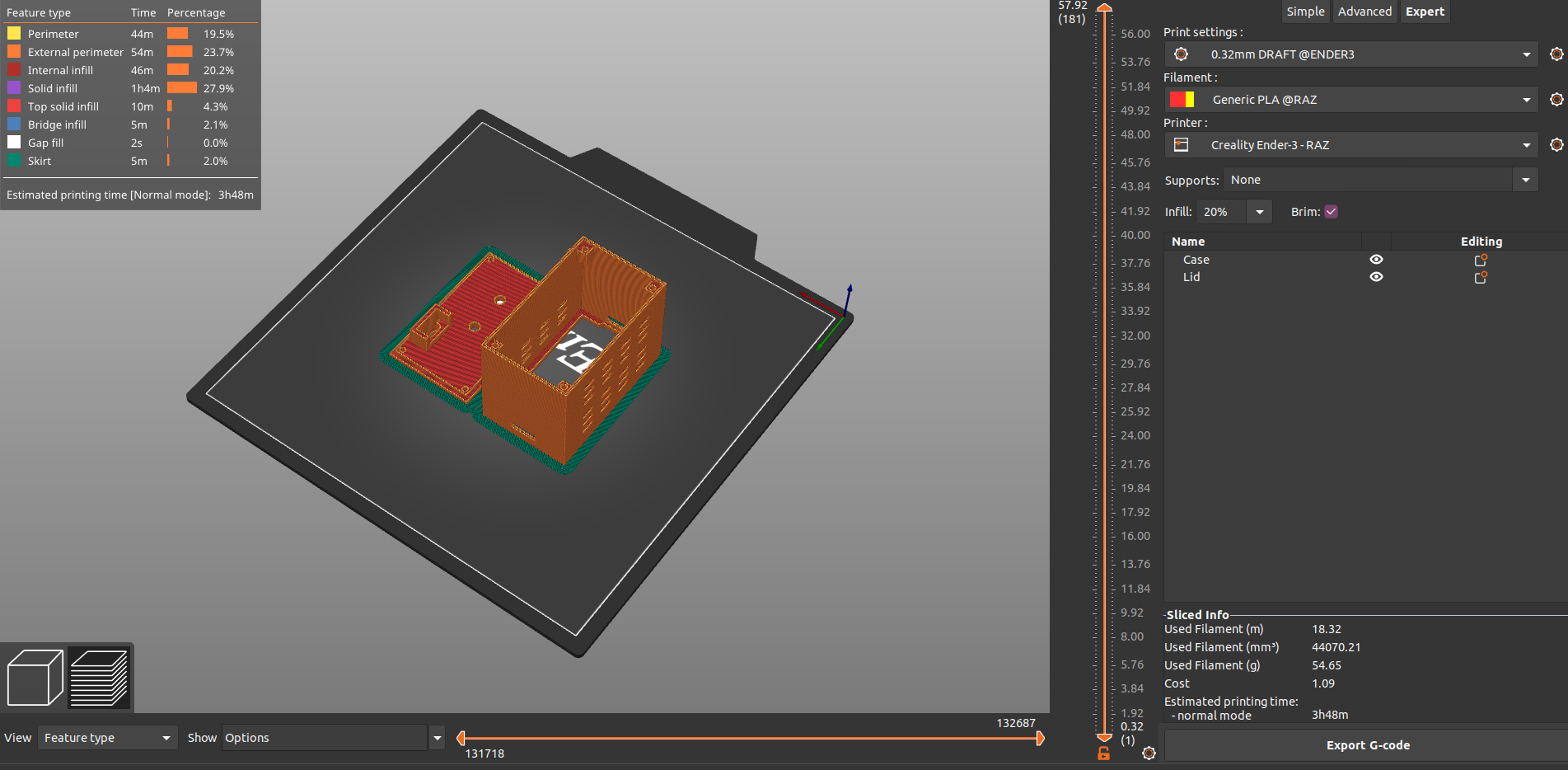 I used PrusaSlicer to slice the parts because I like to use the part modifiers. Here are the files:
Note - 1:
All the links to smile.amazon.co.uk are there because AmazonSmile is a simple and automatic way for you to support a charity of your choice every time you shop, at no cost to you. You can search online for the names and you will find them somewhere else.
Note - 2:
Have I already mentioned that I take no responsibilities if you put the world on fire trying to build your own?

Note - 3:
After this post was featured on Hackaday, I learned about this nice blog post where the same thing was done back in 2020 and even a drill was converted to USB-C - definitelly my next weekend project! And there's the DC6006L if you want to save money or you don't want to print stuff. Last but not least, the variable voltage module can be upgraded with a custom firmware called OpenDPS. They also have a bunch of case builds that you should have a look.